Kindergarten Registration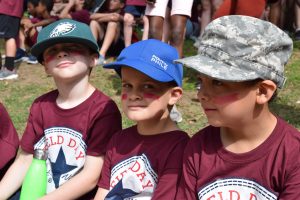 Did you know? New this year, ALL GRADES, including PreK and Kindergarten, start at the same time. All students, in all grades, will report to school on Monday August 27th.
Click HERE for the District Calendar
Open House – Feb., 13, 2018 at 9:30 am
Click HERE for Kindergarten Flyer
Enroll Your Child for September 2018 starting January 16, 2018-May 31, 2018
School registration hours are 9:00 AM to 2:00 PM
Kindergarten children must be 5 years old by September 1st
For more information, please visit: https://www.philasd.org/kregistration
Documents parents should bring:
Proof of child's age (examples: Birth or baptismal certificate or other religious document, passport or immigration documents).
Government issued photo identification for person registering the student.
Proof of current address (examples: parent's driver's license, non-driver's ID, voter's registration card or recent utility bill. The document must contain the parent's name and address).
Proof that child's immunizations are current (examples: a health passport or immunization summary sheet issued by a licensed health care provider or facility).
Copies of your child's Individualized Education Plan and last report card (if applicable).