FLL Robotics
On Jan. 13, 2018 at the Philadelphia PennFLL Qualifier at Central High School 
The Wiz Kidz won a 2nd place trophy from the Inspiration category!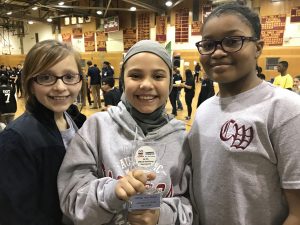 Identify a Problem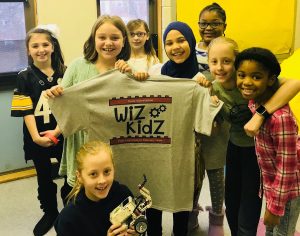 Animal shelters use a lot of water to clean animals with. The shelter disposes the water though pipes and drains. Hair is always getting clogged in the pipes which causes a flood in the shelter. How can we save the pets in the animal shelter from a flood due to clogged drains or pipers and alert the staff?
Design an Innovative Solution
We designed a pet cage that will float and alert the staff if water starts to collect around an animal cage in a shelter. This type of flood would occur because pet hair has clogged a pipe or drain that is getting rid of the water.
The animal is in a light metal cage
Animals cage sits on a platform made out of wood
Under the platform is a wooden boat
Buoys are attached around the edge of the boat
There are sensors on a string that hand down from the boat
When the water touches the sensors, it sends an alert to the staff at the shelter. Letting them know that there is water touching the sensor.
The sensor will also beep when the water touches it, which will let the staff know to check which pipe or drain is clogged.
Talk to an expert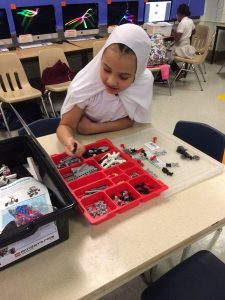 The Philadelphia Water Department, Let's Go Outdoors, came to our school and did a 45-minute interactive lesson about how human behavior can prevent water pollution and how we can protect the source of our drinking water.
Shared with others
Family, friends, select teachers and we spoke with a reporter from The Philadelphia Tribune about our team and projects. Our FLL project was also posted on our school website.