Calendar

"Did You Know?
School begins before Labor Day this year. Mark your calendars for the first day of school on Monday, August 27th, 2018.
Also new this year, ALL GRADES, including PreK and Kindergarten, start at the same time. All students, in all grades, will report to school on Monday August 27th.
Click HERE for the District Calendar
Looking Ahead…
May and June Important Dates
May 30: Pastries with the Principal at 9:00 am in the IMC (for parents)
June 4-7: BOGO Book Fair – Have some time to volunteer to help out with the book fair, sign up here
June 6: Board Game Day (bring your favorite board game to lay with friends 1:15 – 3:24
June 7: Field Day: Please send in form and $10 per student by June 1.
June 8: 8th Grade Commencement
June 8: Beach Reading Day (Bring a beach towel and your favorite book(s)—1:15 to 3:24
June 11: Kindergarten Move Up day
June 11: Talent Show
June 12: Last Day for Students
April Important Dates
April 7th, 2018 9:00am – Cook-Wissahickon Run for Sustainability
February Important Dates
Tuesday, 2/13: Open House
Wednesday – Friday, 2/14-2/16: Parent Teacher Conferences – Early Dismissal
Thursday, 2/15: Middle School Dance – 5 -7 pm
Monday, 2/19: President's Day – No School
Wednesday,  2/21: WSC Meeting, 4:30pm – 5:30pm
December Important Dates
Friday, 12/1: Science Fair
Friday, 12/1: LuLaRoe Fundraiser in the schoolyard from 3:30-5:30pm
Thursday, 12/7: Night of the Arts at CW from 6:00-7:00pm in the gymnasium.
Friday, 12/8: Half day with dismissal at 12:24
Saturday, 12/9: Flapjack Fundraiser for Choir from 8:00-10:00am at Andorra Applebee's. Buy tickets with this order form.
12/9-12/17: Shop at Five Below and support the CW Choir. Bring this FiveBelowFundraiser form!
12/11-12/15: Music Man Jr. Auditions from 3:25-4:25pm
12/11-12:15: Holiday Shop (More details about volunteering opportunities and class schedules to come)
Thursday, 12/14: Home & School Meeting at 5:00pm in the library.
Friday, 12/15: Last day to donate—the fifth grade class is leading a school-wide Food Drive for North Light Community Center.
Wednesday, 12/20: Wissahickon Sustainability Council Meeting at 4:30pm in the library.
12/25-1/2: Winter Break – No School
November Important Dates
Sunday, 11/5: 10:00 am-12:00 pm: Rescheduled School Grounds Clean Up
Please come help the Green Committee with weeding, cleaning up raised beds, sealing the new benches for the children's outdoor classroom, and trash clean up. All you
need to bring is a pair of work gloves! Snacks and water will be provided. Please use the sign-up form if you can make it!
http://www.signupgenius.com/go/8050f45a8a72bab9-cookwissahickon
Monday, 11/6: School Selection Open House (For Families Considering Cook-Wissahickon) at 9:30 am
Tuesday, 11/ 7: No School (Election Day)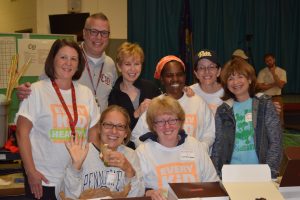 Thursday, 11/9: 
Pizza with a Purpose (Bring this flyer if you dine at California Pizza Kitchen on City Line Ave. for lunch or dinner and 20% of your check will be donated to the Green Committee)
Thursday, 11/9: HSA Meeting (5-6 pm)
Friday, 11/10: No School (Veteran's Day)
Monday, 11/13: School Selection Closes
Wednesday, 11/15: Wissahickon Sustainability Council (Green Committee) Meeting at 4:30 pm
Thursday, 11/16: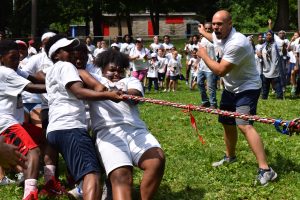 Please join current parents for a question/answer session with prospective CW parents at Hilltown Tavern at 6:30pm. Please help spread the word!
Monday, 11/20: 12:24 Dismissal and Report Card Conferences
Tuesday, 11/21: 12:24 Dismissal and Report Card Conferences
Tuesday, 11/21: Honors/Second Step Assembly for 1st Marking Period for Middle School at 9 am
Wednesday, 11/22: 12:24 Dismissal and Report Card Conferences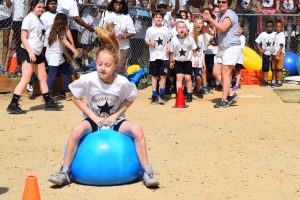 Wednesday, 11/22: Honors/Second Step Assembly for 1st Marking Period for Grades 1-5 at 9 am
Thursday, 11/23: No School (Thanksgiving Break)
Thursday, 11/23: CW Choir Performing at the Thanksgiving Day Parade
Friday, 11/24: No School (Thanksgiving Break)